Below are the cities that will be featured on this website. They will be featured based on two criteria. 1) They have decent transit access from the airport and recommended to use around town. 2) Mark Kavanagh has visited this city
They are listed in no particular order. As their page is added, click on the city link to learn more.
Between the Portland MAX Light Rail and Portland Streetcar, it is easy to get around Portland. The system hits most of the desired tourist sites. Also Portland is Beervana, it is much better to get a taste of craft beers and spirits using public transit. Let's hop on MAX and head to Portland..
SEATTLE, WASHINGTON:
Link Light Rail is an easy walk from SEATAC airport terminal and runs by the Stadiums, into downtown Seattle ending at the University. Add in 2 streetcar lines, the monorail and frequent bus service, there is no need for a car in the Emerald city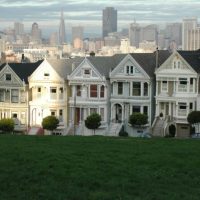 SAN FRANCISCO, CALIFORNIA:
The City by the Bay is a great city to use public transit. From San Francisco Airport (SFO) is is an easy ride by BART. From Oakland Airport, a short ride on AirBART to BART to get into the city. To get around the city SF MUNI buses, streetcars, cable cars and MUNI Metro are really the only way to get around the city.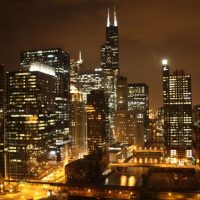 CHICAGO, ILLINOIS:
The Windy City with its Elevated networks it not just a great away to get to the city, but also with a view. Both O'Hare Airport and Midway Airports are connected to downtown by CTA Elevated/subway trains. The bus system and METRA Commuter rail narrow the gaps in the "L" on places to visit.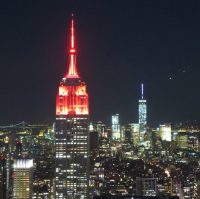 NEW YORK, NY:
Although it is a little awkward to get from JFK and Newark by train into NYC, and only by bus from Laguardia, using public transport in NYC is the ONLY way to get around fast and cheap. Subways hit most of the major tourist detinations. The bus system can provide gaps. Plus with the commuter railroads and Amtrak, you can easily get around the entire region or to Philly, Washington DC or Boston… Here is a blog post about getting from the airport to the city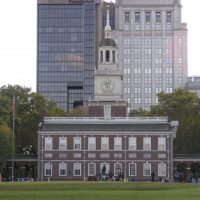 PHILADELPHIA, PA:
Philly does offer a easy connection from its airport to downtown. The subways and trolleys will get you around, as well as buses. You can get to the Independence Hall by transit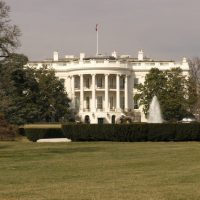 WASHINGTON, DC:
The metro has a great connection from Reagan National Airport into the city. The connection to Dulles airport is under construction. The trains are quick and doe reach the major tourist destinations.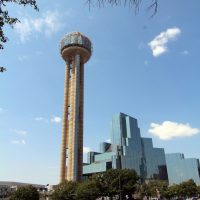 DALLAS, TX:
DART Light Rail and TRE commuter rail covers the Dallas-Forth Worth metroplex rather well. DART has a direct connection from DFW into Dallas. There is a commuter line under construction from DFW to Fort Worth. Dallas Love field is only connected via bus, or bus to the DART trains.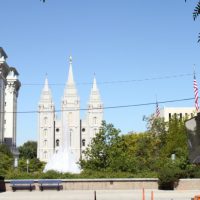 SALT LAKE CITY, UT:
Trax Light Rail trains connect the airport to downtown. TRAX has good city coverage. The Frontrunner commuter train links Salt Lake City to Ogden and Provo. UTA Buses cover the gaps.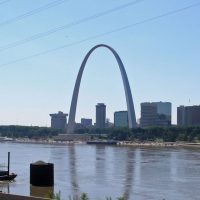 ST. LOUIS, MO:
Light rail trains take you from Lambert Field Airport to town and link several tourist spots, with the famous Arch a short walk from the train.
And there is more,,,
The following North American Cities will be featured over time:
Miami, FL
Cleveland, OH
Boston, MA
Atlanta, GA
Los Angeles, CA
Phoenix, AZ
Denver, CO