Koalas. Kangaroos & Mountains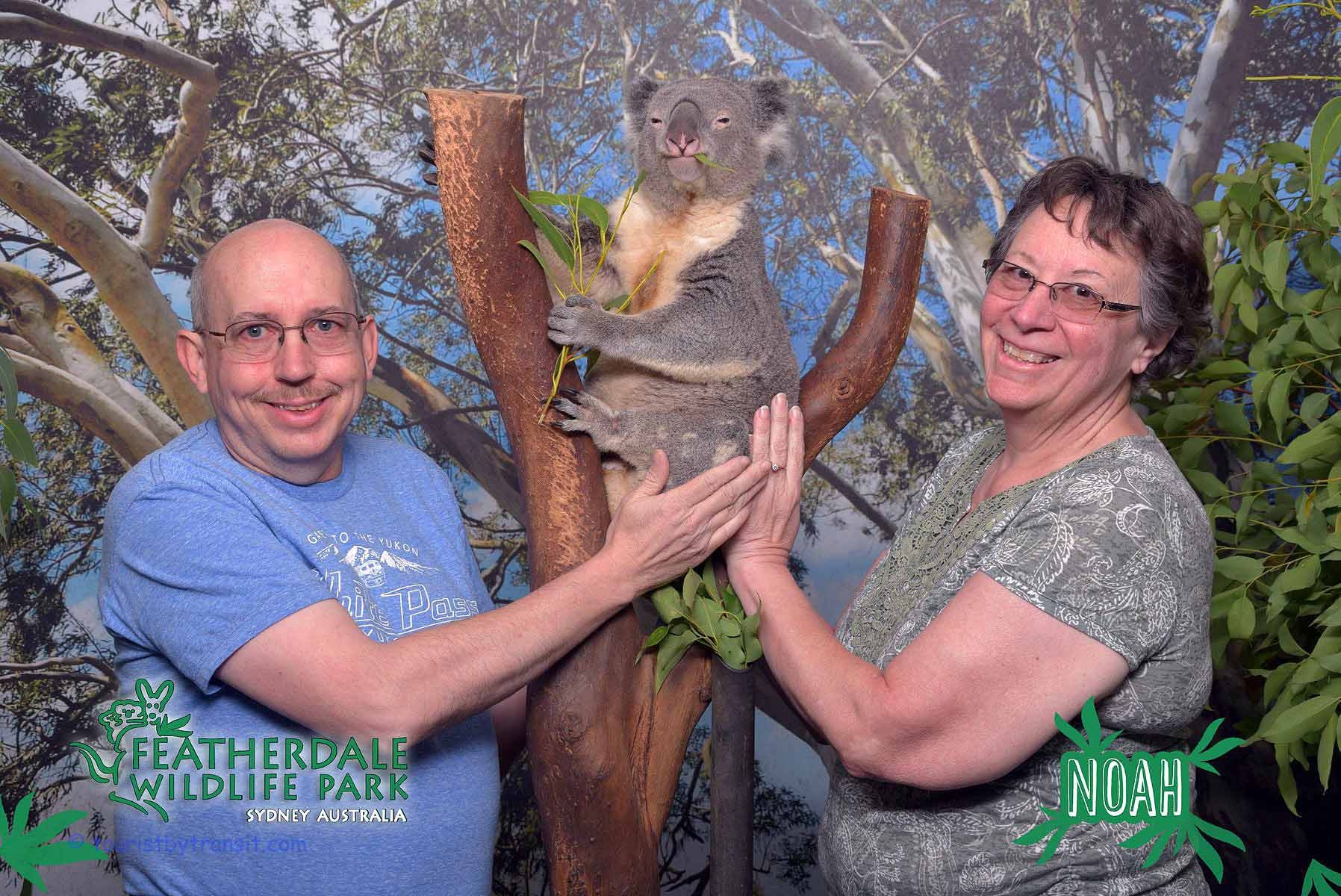 This was planned to be a long day… We took a morning train to Blacktown. We then took a bus to Featherdale Wildlife Park. It is a small park focused strictly on native Australian wildlife. It was a fun place to go see the birds, owls, and other local animals. The highlight was getting a photo with a Koala and feeding Wallabies and Kangaroos. We got our photo with a Koala named Noah. It was well worth the 2 hours we spent there. We got there early enough that it wasn't crowded, but as we were leaving it was getting that way. We then boarded the bus back to the train station to head to Katoomba in the famous Blue Mountains.
We arrived at Katoomba at lunchtime, so the first stop was lunch. We wound up at an Irish Pub. The food was good, and the bartender was fantastic! Next to get a bus to head to Scenic World.
Scenic World is full of trails, with 3 "rides". A cableway going high across the valley, a ropeway going from the top to the bottom of the valley, and lastly the Scenic Railway. It was really a funicular. It holds the title of the steepest railway in the world. It goes almost vertical on its initial drop into the valley thru a natural rock cut. A pretty intense experience. We did rid all 3 features, as well as walk around the tops of the cliffs and in the valley below. There was an Earthcache to find! The scenery was spectacular. We left as it was closing down for the day. So jumped on the bus back to the train. After the 2.5-hour train ride, we were pretty tired. We got takeaway at Central Station before heading to our room for the night. I also had to re-pack to get ready for tour cruise the next day. (Our room had a washer-dryer, so we had done some laundry during our stay).
< Previous Day (Tram Museum) (Boarding the ship) Following Day >