The Goal of Tourism by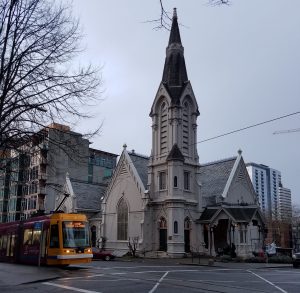 Transit is to give the user confidence to use a city's transit system to get around. This is often faster and cheaper then driving, taxis or even Uber/Lyft.
The experience needs to start when arriving in a city. Unless express buses are provide, buses are not always the best to get to center city, especially with luggage. Trains are usually preferred for speed and many have designated luggage locations. Taxis, Uber and Lyft do offer more personalized, door-to-door service. But this comes at cost of fares, and often waits on queue lines, and dealing with traffic. Rental Cars give you more control, but then you are driving in an unfamiliar city and have to figure out where to park, which is most cities, parking is not free, and can be rather expensive, let alone the cost of rental cars and their associated taxes.
Safety is always a concern. Public transit is just as safe as walking along any street in a city. My recommendation for most cities is applicable to any tourist and non-tourist areas, as well as on public transportation. As with everything, you just need to be aware of your surroundings and keep personal items close. For men, I grew up in New York City, so I was trained to keep my wallet in my FRONT pants pocket. With cell phones, For women, I'd recommend over the shoulder bags. For all I'd also recommend not using rear pants pockets for cell phones.
I hope this website and blog will be useful and open you up to experiencing cities in a different manner.