Our first 2 Sea Days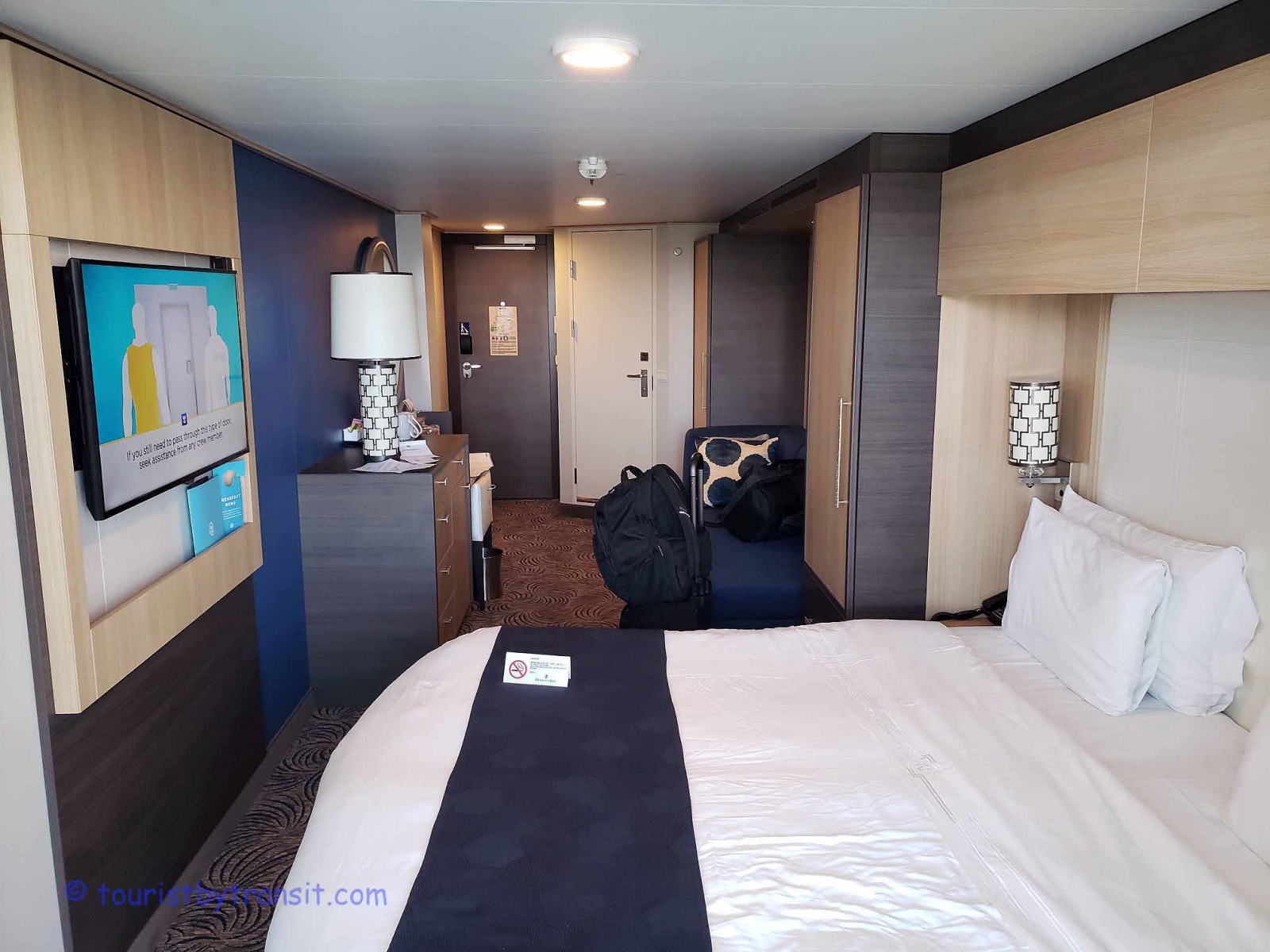 These 2 days were spent getting acquainted with the ship, the Ovation of the Seas, She is currently tied with 2 other RCI Quantum Class ships at being the 8th largest cruise ship in the world. RCI has 7 of the 10 largest cruise ships currently at sea. Ovation was launched in April of 2016. She consists of 168,666 gross tons, is 1,142 ft long and 160 ft wide with 16 decks. Her maximum occupancy is 4900 passengers, plus about 1600 crew. More details will be shared in a later album.
We had cabin # 9226. It is a balcony cabin on deck 9 port side. We LOVED this cabin. It is by far the best cabin we have had over our past 6 cruises. It seemed wider, we never had to walk sideways when passing each other. The bed was positioned by the balcony door. What was really great is the storage space. The room simply swallowed up our 2+ weeks of clothing and we still have space left over. Every previous cruise it seemed like storage space was at a premium, but not here. It was much easier to organize everything. The only negative is the bathroom remained very small like all the other ships. I guess we need to move up to a suite room to have a bigger bathroom.
These 2 seas days were a little rough, which is common in the Tasman Sea. Enough that Cyn's appointment for iFly on Day 3 had to be rescheduled. For dinner these 2 days we ate in the main dining room. Day 2 was formal night. We had reservations that night to attend the multi-media/live dancing/singing/acrobatic show called Pixels in the Two-70 lounge. Day 3 we saw the headliner show which was an Irish-Aussie comedian David Callan.
< Previous Day (Boarding the Ship) (Fjordland) Following Day >