Flying Fjords
Beautiful Fjordland and iFly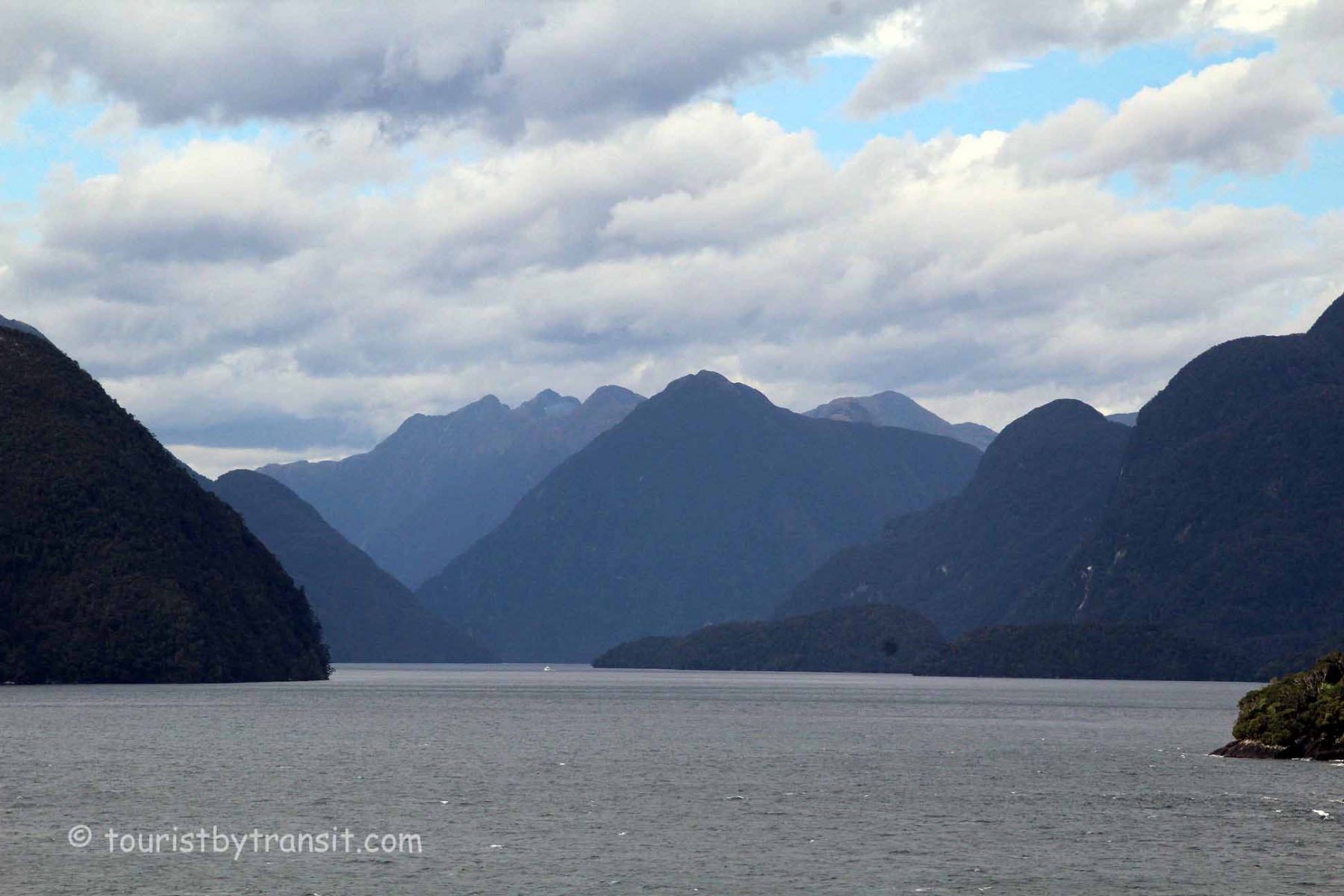 Today was spent cruising through the Fjords of New Zealand. First up was cruising up to the end of Milford Sound and back in the early morning. Around 1 pm we were cruising up the Thompson sound and out Doubtful Sound. Then around 4 pm, we cruised up Breaksea Sound around Resolution Island and out Dusky Sound. They are all park of Fjordland National Park of New Zealand. This park is a Unesco World Heritage Area and covers nearly 5% of New Zealand! There is very little access to the Fjordland. Milford has the only road access from the interior. There are trails (they call them tracks) to hike in. But the best way is by boat, or in our case by Cruise Ship. There was one Earthcache along the way that could only be found by boat, I did it from my balcony! Today made it worth spending a little extra money to get a balcony room!
While we were at the top of Milford Sound, Cyn had her iFly appointment. This is basically indoor skydiving. She had a introductory flight which was free. She LOVED it! I could not get myself to do it (yes I am a chicken).
For dinner, we ate at Wonderland. A very novel concept restaurant. Its theme was basically innovative dished inspired by going down the rabbit hole. Unfortunately, many of the small plates had shellfish, so I could not partake. They felt bad so they gave me 2 different main entrees instead. The experience was pretty cool, but I probably would not go back again.
We went to the headliner show Phoenix, he was a hypnotist. Not a bad show. We had also listened to a little jazz at the Boleros lounge.
< Previous Day (Sea Days) (Dunedin) Following Day >