Touring Sydney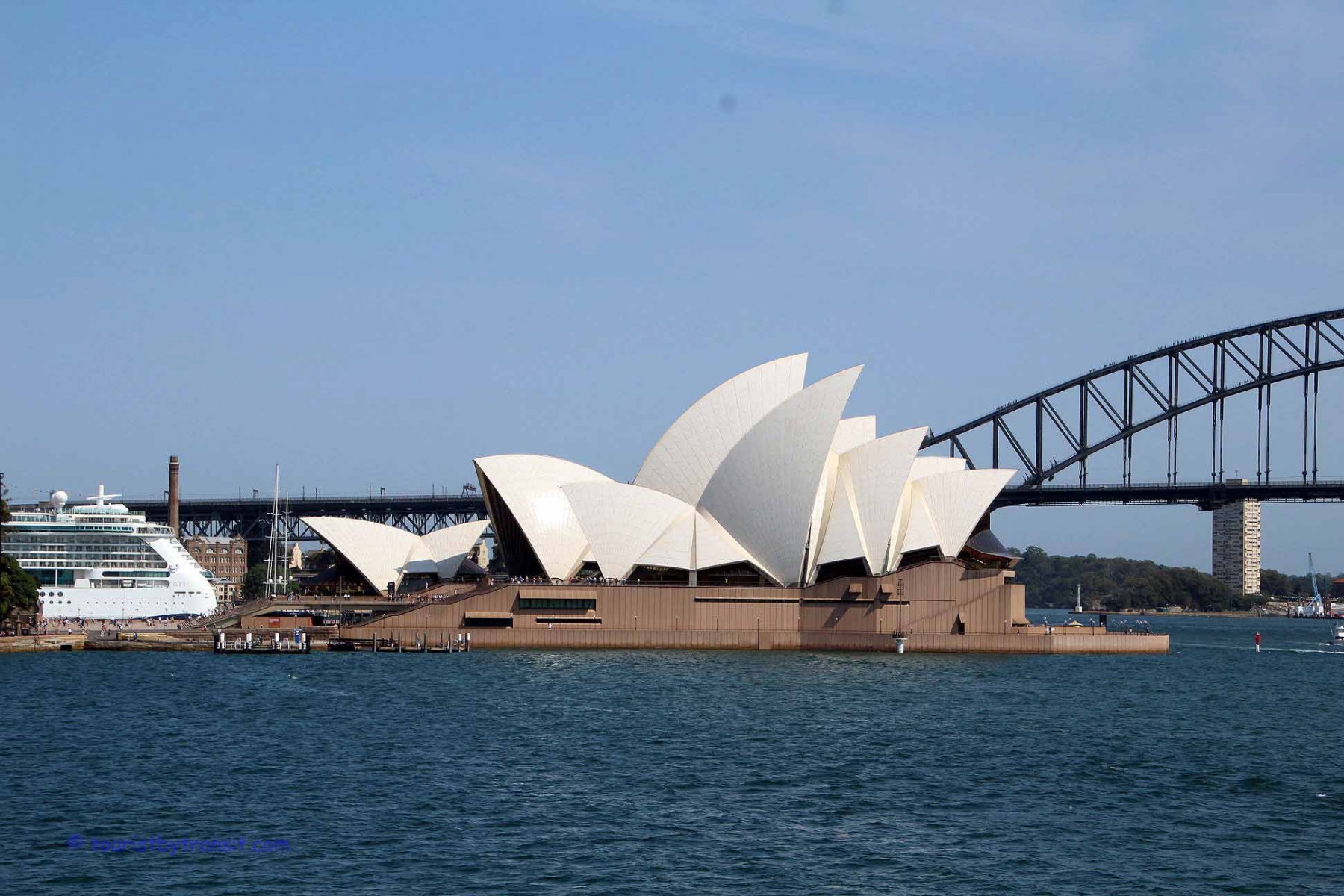 For Breakfast, we grabbed a bit from the coffee shop downstairs, which was great. Later in the morning, we took the train to the city for a "free" Sydney bus tour. We paid $18AUD for the bus, then the guide just worked for tips, which were well deserved. The tour was great, focusing mainly on the eastern suburbs, with a big stop at Bondi Beach. After the tour, we stopped in the Catholic Cathedral, St, Mary's. After that, we stopped for lunch at a sidewalk cafe at Hyde Park. From there we headed back to our room.
Cyn was exhausted, so she stayed back in the room, so I could get some be a railfan. I started first by walking across the famous Harbour Bridge. I stopped at the northwest pylon to climb to the "top" Although not part of the official bridge climb, the receipt says bridge climb. I did a walk around the Rocks area for a while (geocaching), before heading back to the room.
Cyn and I headed out for dinner at Circular Quay via the ferry from Milson's Point to the Quay. We wound up at the Squire right by the cruise ship terminal, it is a brewpub. The beer was great and the food was as well! The view was even better!. We then took the ferry back to collapse for the night.
<Previous Day (Arrival) (Tram Museum) Following Day >