A Funicular Find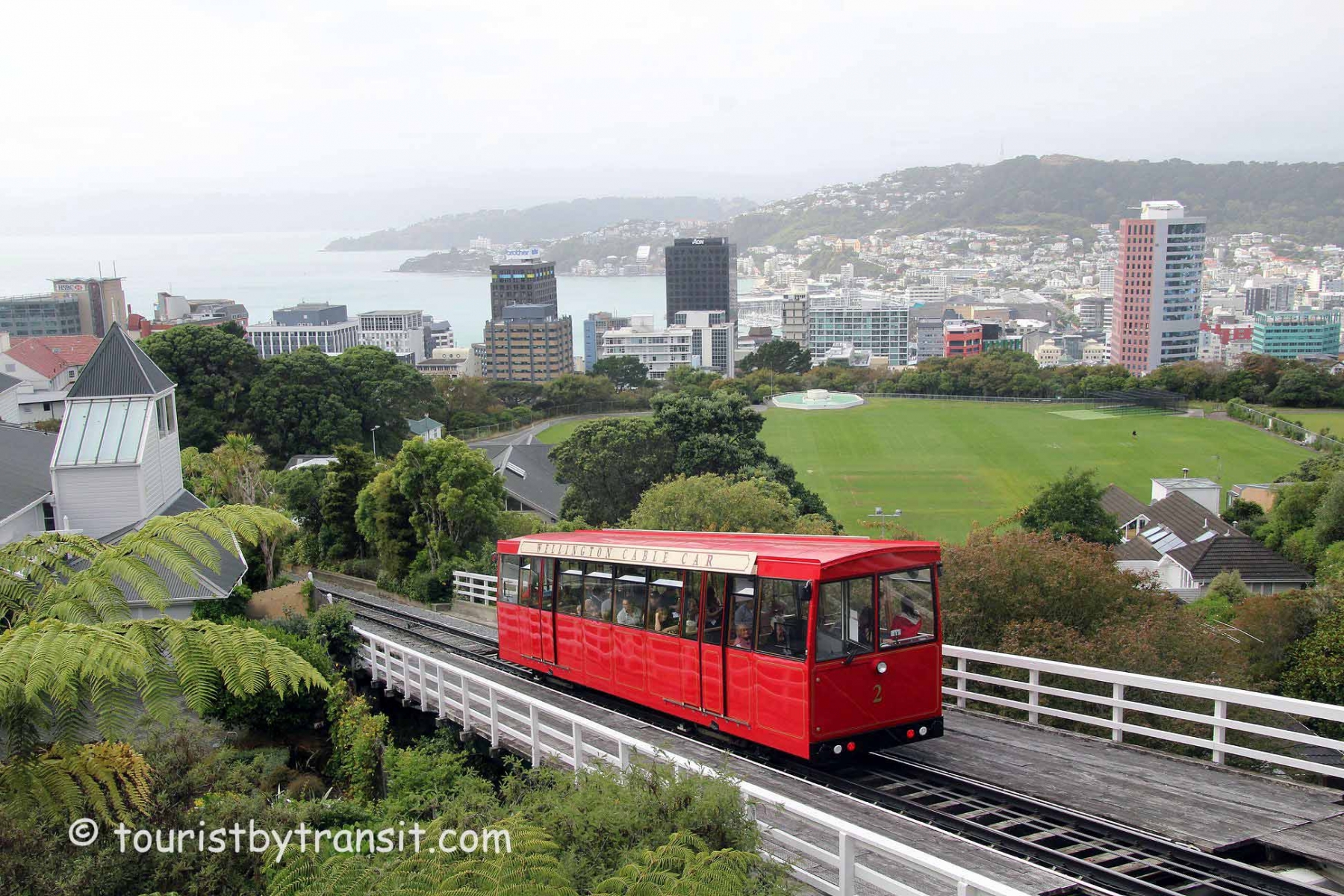 This is really the first city that we were able to explore in New Zealand. We just got a local Hop-on-Hop-off tour of the city. Although Wellington is famous for its Funicular (cable-car) there are 40+ other private cable cars around the city due to its hills. Many just fit one or 2 passengers. It is so they can get from the street to their house without climbing many steep steps. It makes sense.
In Wellington, we did ride the famous cable car, going from the top down, then going back up. Going back up was a much longer wait with all the cruise ship passengers starting at the bottom. We walked thru the cable car museum as well. After completing the bus tour we walked down Cuba Street to a brewery/roastery called Husk. I got to try their beers, and Cyn their coffee. Both were great, the food was good too!
After lunch, I dropped off Cyn at the cruise ship shuttle bus so I could do a little geocaching. My first stop was to ride the Cable Car to its half-way point and get off to get a geocache. From there to the main train station. Sadly I did not have enough time to ride the commuter trains. The off to visit the Old St. Paul's Church, then the modern St. Paul's Cathedral. The Cathedral was going to have Evensong, but ti was too late for me to stay. From there to the shuttle bus back to the ship.
My only lament was Wellington up until about 9 months ago had a trolleybus system.. The system was in good shape, but political shenanigans forced the shut down of the electric buses (by the green party no less), and immediately tore down the overhead wires. The city had to get diesel buses from other cities as replacements. They are trying out battery buses, but are having poor results due to the steep hills (which the diesel buses are also struggling with). There is now talk of multi-billion $ light rail. Very sad. I did see trolley poles for the wires all over the city, and occasionally a span wire. They really should just put back what they had.
Back on the ship, we ate at the main dining room for dinner. We skipped the headliner show again tonight.
< Previous Day (Sea Day) (Napier) Next Day >