Arrival In Sydney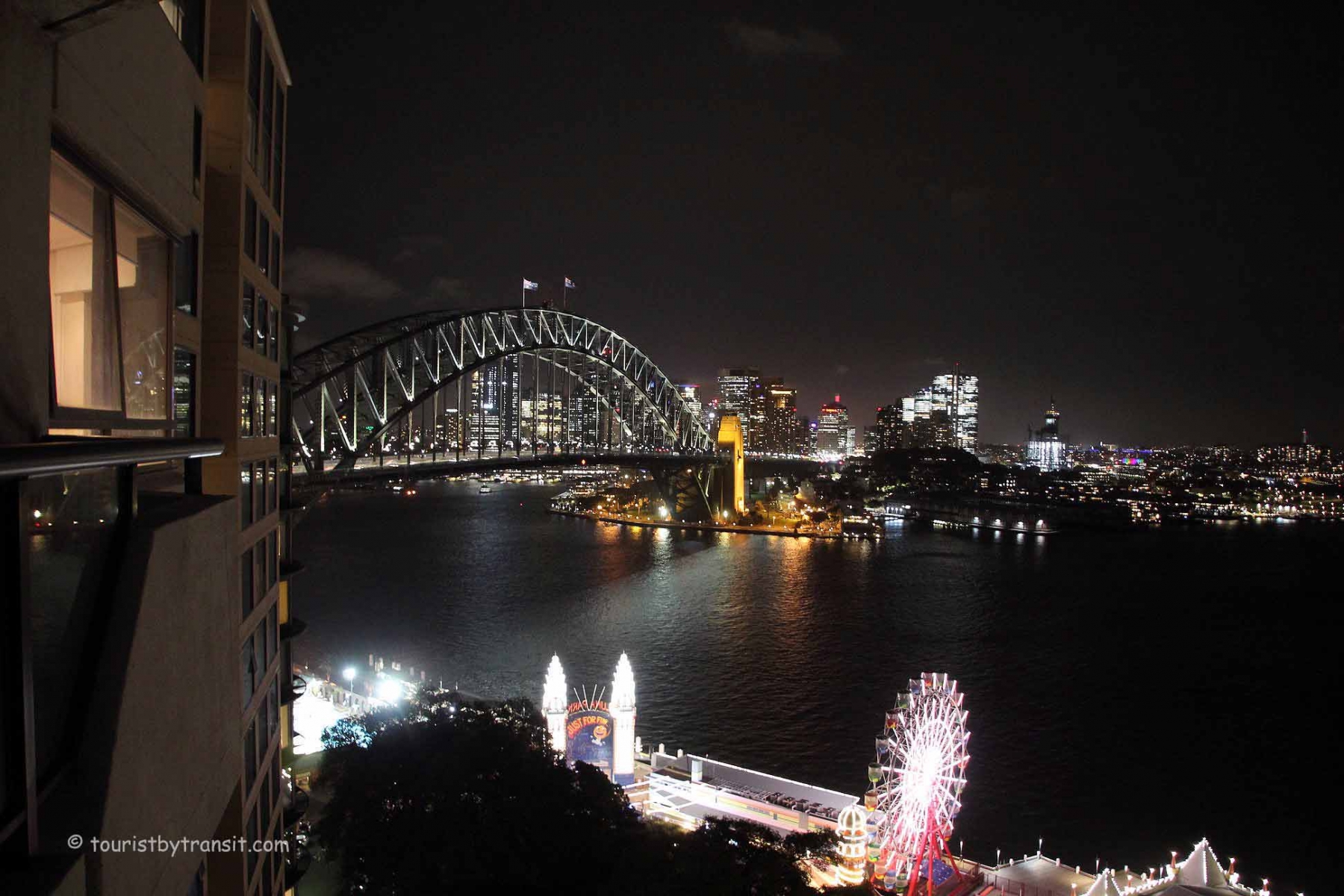 Sat. March 2nd was the big day to leave home for Sydney. The morning was spent walking Dylan at Minto-Brown Park in Salem, doing a little geocaching along the way. Richard picked us up around 3 pm to takes us to the airport.
We went to the Delta Club to wait for our flight out of PDX. The flight left late due to the inbound plane being late. We arrived at LAX and had a brief stay at the Delta Club in T3 before heading to the bus to the Int'l terminal. Turned out our Virgin Australia flight was late due to the gate being blocked by another airline. Our flight finally closed its doors by Midnight that Saturday night. We arrived in Sydney around 10 am on Monday (that Sunday did not exist for us.
I tried to get the AirBnb to release the keys to us early, but no response, so we had until 3 pm to get the keys from a timed lock box. So we first hung out at Central Station to grab some lunch (and my first Australian Geocache). Around 2 pm we moved to Milson's Point to a coffee shop that was right by the entrance to our apartment building. Key access opened at 3 pm, so I got the key and we headed to our room.
It was a one bedroom apartment with a nice deck overlooking Syndey's Luna Park and the harbor with a bit of a view of the famous Harbour Bridge.
Later we went out to get dinner at the Tramsheds. This involved taking the train back to Central and then hopping on the Light Rail. The Tramsheds is a shopping/dining venue in a former Tram depot, which was pretty cool. After dinner, we went back to the hotel to crash…
(Touring Sydney) Following Day >